We hope to make life simpler for our exhibitors by having showbills and the various other forms needed available in a format that can be downloaded (pdf format) and printed. If you don't already have Adobe Reader on your system, you can download it for free. The Reader is available for Windows, Macintosh, and DOS. Some of you will find that these forms load very slowly. For some reason, the following technique seems to help speed the process along--after you click on the form you want, you will eventually get a blank screen, click on the reload or refresh button on your browser and wait for the form to load. After you've viewed or printed the form you want, use the "back" button on your browser to return to this page.


(double click)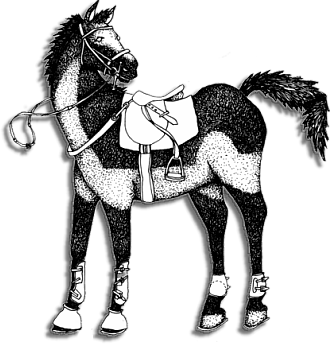 Ohio Pinto Logo Clothing Order Form

Page 1

Page 2


Master Entry Form
copy on white paper
a new format was added 4/13/08

Ohio Pinto 2008 Membership Form
2008 East Central Area Show Schedules

Year-End Awards Nomination Form
Must be completed and submitted before any points earned will count.
Complete rules will be contained in Promotional Directory.
Class Sponsor form for PtHAO Shows
Sponsor a class for all four shows for only $20

2008 Ohio Show Information
Please destroy all showbills downloaded prior to 2/16.
Amateur Elite classes have been added & the showbill renumbered.

Showbill
Show Information Sheet
Fee Summary Sheet
Stall Reservation Form

East Central Pinto Jubilee Show
4 sets of points--3 judges + average placing
July 25-27, Berrien Springs, MI
The printing on the showbill makes it difficult to read--
Friday starts at 8 a.m., there are breaks after classes 19 and 41, the day ends
with class 53; Saturday starts at 7:30 a.m., there are breaks after
classes 73, 95, 112 and 125; Sunday starts at 8:00 a.m., there's a break
after class 173.
Show Information Sheet
Pre-entry Form
Showbill, page 1
Showbill, page 2
Stall Reservation Form

Western Ohio Pinto
"Last Chance" Jubilee Show
October 4/5 - indoor arena, Springfield, OH
All the information about the show and forms are on
the club's website. Note this is a Jubilee Show with
3 judges and an average.